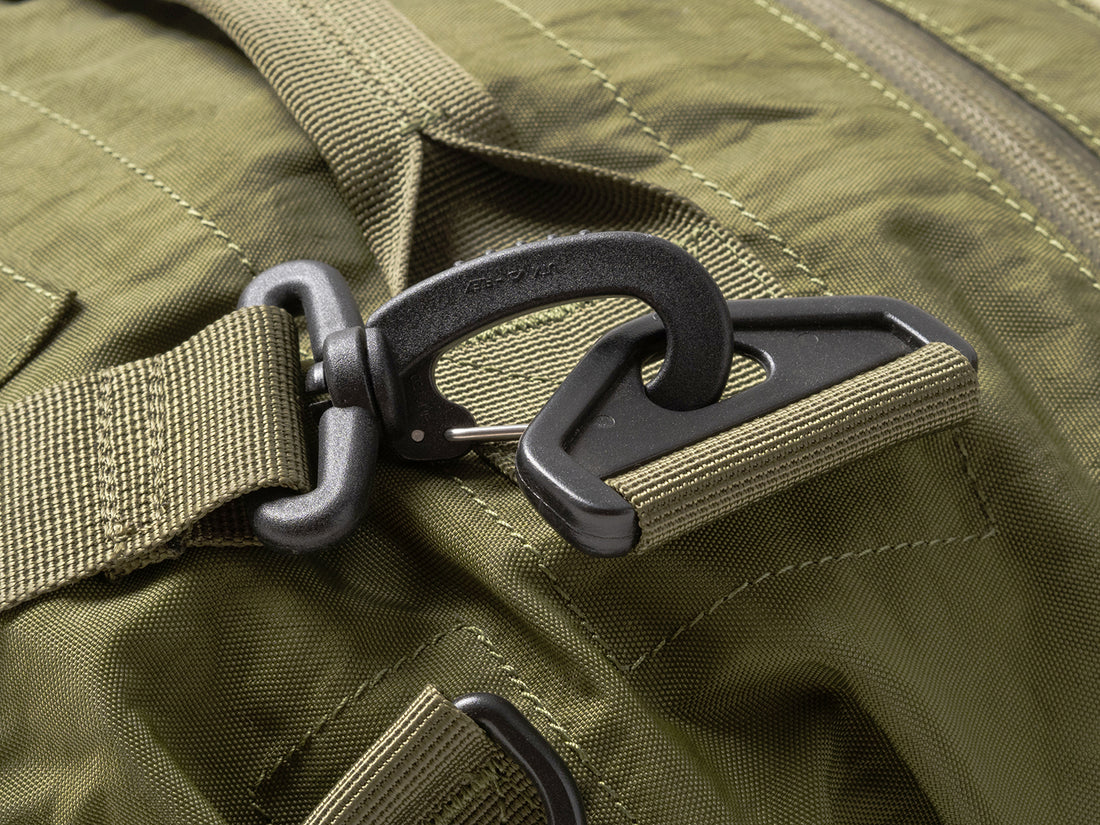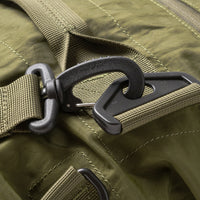 A10 is an innovative expandable bag designed to adjust to your changing needs. With 3 sizes and 10 configurations it can easily go from being your day, weekend, or travel bag. Its single strap or backpack options will provide you with the choice and comfort you need.

31L, 46.5L, and a 62L capacity depending on your activity or occasion
Replaces the need for multiple bags
Instantly provides additional space when needed
Expands a lot (can double in size)
No more losing items due to switching between bags
Easy to use patented expansion system
Simplifies your life
Capacity - 31L, 46L, 62L
Collapsed, Duffel, Sling, Backpack
Day, Weekend, Travel bag - all in one
Removable straps for streamline shipping
Water-resistant (against short periods of light rain and splashing water)
1 exterior quick access zip pocket, 2 interior hidden pockets
Lockable main compartment zipper
2 padded backpack straps + 1 padded shoulder strap included
Small / 12.25" x 12.25" x 16"
Medium / 12.25" x 12.2" x 24"
Large / 12.2" x 12.2" x 32"
2.4 Pounds
PU treated nylon canvas
210D polyester lining
Extremely light and durable Duraflex ABS hardware
Waterproof SBS zippers
The World's Most Versatile Bag
Our lives and what we carry is constantly changing. The Adjustable Bag A10 is designed to adapt to this constant change.
Your Day, Weekend, Travel Bag - All in One
With the ability to easily transition between its 31, 46, and 62 liter sizes, our A10 is perfect for any sized adventure.
Collapsible for Easy Storage
A10 is also completely collapsible so it can be easily stored or taken with you wherever you go.
Simple, Fun, and Extremely Practical
An innovative cinch system enables the Adjustable Bag A10 to expand or contract instantly. It is completely integrated into the Adjustable Bag's design, giving it a low-key appearance. There is no other expandable bag that is so simple, practical, and easy to use.
Built to Last
With an average 5 star rating, we've designed our Adjustable Bag A10 to be extremely strong. See how much it can hold in this 200-pound test video!
WATCH VIDEO
Innovative and Easy to Use
Top reasons why our customers ❤️our bags
☑️ Eliminates having to constantly change between different bags, resulting in lost or misplaced items.
☑️ The ability to expand instantly is a lifesaver for last-minute shopping and spontaneous changes.
☑️ Declutters your closet space for a simpler and easier life.